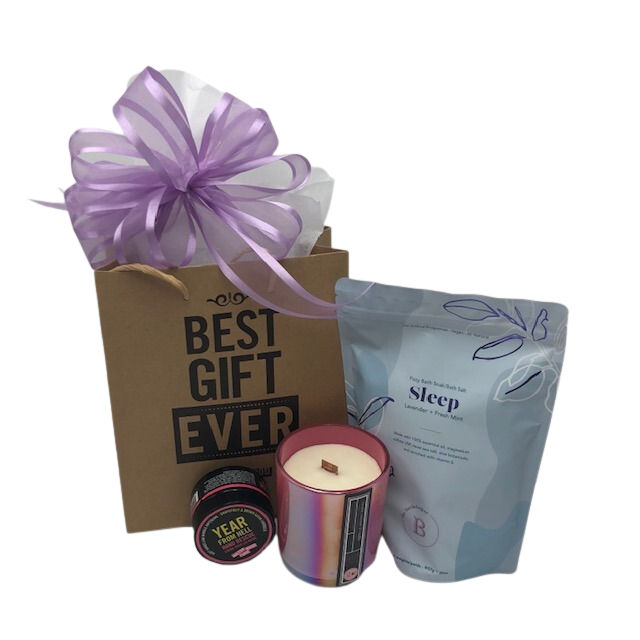 Best Gift Ever Gift Bag
$105.00
As the suggests, this is the Best Gift Ever for the person in your life that has been struggling this year.  Let her know you're thinking of her by surprising her with this fun gift bag!  A large 900gm bag of local, soothing bath salts, our very own NJB all natural candle and 'Year from Hell' all natural hand cream.
Our luxury crackling wooden wick candles are our new favourite!  The soothing crackling sound and the rich natural fragrance smells so good!!- this is for supreme candle lovers!
We've shopped around for the best, top of the line ethically sourced ingredients. 
The Beeswax Coco Creme wax is a unique blend of renewably sourced beeswax, coconut, soy, and palm waxes paired with natural fragrance oils.  The patented wooden wick provides an optimum burn performance with a slow and even burn and gives a boost for the added scented oils.  
Each candle is 11oz and has up to 65 hours burn time!