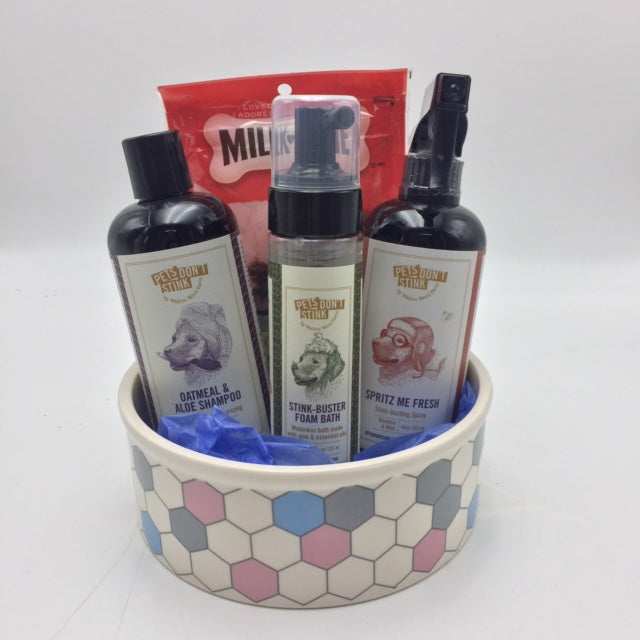 Doggie Spa Gift Basket
$72.00
Dogs love a little pampering, and these Canadian products will not disappoint!  We've also included some yummy dog treats!
SPRITZ ME FRESH is made using a very small ingredient list to shine coats and leave a refreshing fragrance without any unnecessary additives. Bamboo and Mint scent. A few quick sprays will leave your pet looking and smelling their best.
Pets Don't Stink OATMEAL & ALOE SHAMPOO calms irritated skin using the cooling properties of real Oatmeal, Aloe Vera, and Coconut Oil. Formulated specifically with a pH balanced to a dog's skin, this shampoo will soothe skin while moisturizing the coat to leave a soft shine
STINK-BUSTER FOAM BATH provides a waterless bath on the go as well as a detangling solution.  Great for sensitive skin. The Bamboo & Mint scented foamy solution bubbles its way deep into coats, cleaning fur all the way to the root.